With their startling colors, jarring juxtaposition of architectural styles and emphasis on simple geometry, Michael Graves' colored-pencil drawings fixed his reputation as the highbrow jokester who built a bridge between academic architecture and pop culture.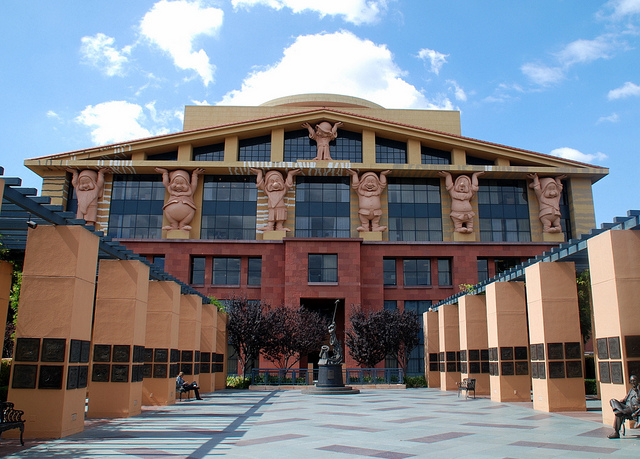 Bristling with energy and invention, those early drawings, from the 1970s and 1980s, were expertly tossed salads of different historical styles—bulgy pillars from Revolutionary France, round-headed castles from German Romanticism, the rigid axis of the 19th Century Beaux arts—all rendered in acid colors and pushed to comic extremes. The drawings were intentional, calculated slaps in the face: The message, that Modernism was wrong headed and played out, was the war cry of the period.
Graves passed away last week at age 80.