For a while, according to some account, racism was as much a part of the City of Glendale as the streets, buildings, and parks were. The city was known as a "sundown town," in which African Americans were not welcome to remain in the city after dark. Throughout the 20th century, its Black population was in the single digits – despite being one of the largest cities in Los Angeles County, which is, itself, one of the most diverse places in the world.
At the urging of activists, the city recently passed a resolution acknowledging and promising to atone for its checkered past. Two of the leaders of that effort were Tara Peterson, CEO of the Glendale YWCA, and Gary Shaffer, director of the Glendale Department of Library, Arts & Culture, who led a research project on behalf of the city. Both will speak on a panel at the conference of the California Chapter of the American Planning Association on Oct. 1 about the role of structural racism and the promise of reconciliation. Though neither is a planner – and though planners were not directly implicated in Glendale's de facto sundown policies – their perspective on racism and equity holds lessons for planners who seek to make California's built environment more inclusive.
As part of CP&DR's media sponsorship of the APA conference, Josh Stephens spoke with Peterson and Shaffer about the messages they hope to share with California's planners.
How do you define "sundown town"?
Tara Peterson: For me the meaning of a sundown town is a community or a town that has policies, procedures, and practices that exclude Black people or people of color from being in their community. Historical documents, public accounts, and newspaper articles that we were able to get ahold of demonstrated that Glendale was a sundown town. Black people, for the most part, including those who worked in Glendale, were asked to leave the city by sundown or face violence by police or community members. They were excluded from residing or purchasing property in Glendale through discriminatory practices, language, and property deeds and covenants. They were in general made to feel unsafe largely due to the presence of the KKK and the American Nazi Party, who had active chapters and headquarters in Glendale.
What do you feel are the contemporary effects of those attitudes and policies?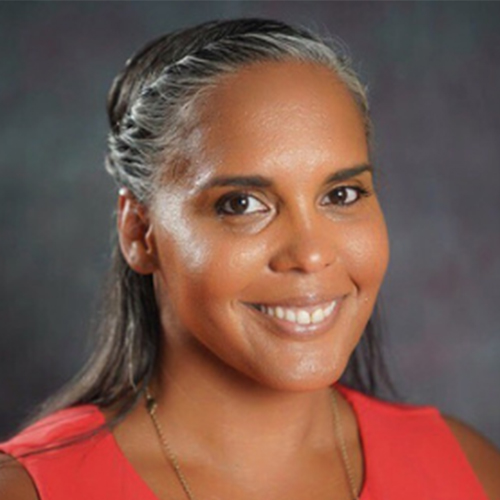 Tara Peterson
Tara: The contemporary effects include the fact that Glendale is still less than 2% African American. And we are the fourth largest city in Los Angeles County. If you create a community that says Black folks are not welcome, whether it's through practices or just that historical feeling, it makes people not want to move into that community. A lot of the rich history, Black history, that you may see in other communities never existed here. So it doesn't attract Black residents, and the Black folks that are living in Glendale are not active participants in the community. Their churches are not here. There aren't any Black-owned businesses that I'm aware of.
Gary, how did your academic research square with Tara's description?
Gary Shaffer: I think it completely squared with what she related. Systemic and systematic ways of excluding Black people as well. It's in part redlining, but, unfortunately, it is more insidious that. Realtors had people sign pledges that they would not sell to African-American residents or other people of color, so it went really deep.
We looked at the Green Book, the African-American Motorist Guide to America. There are addresses in Los Angeles of places where Black people are welcome. There are addresses in Pasadena. There were no addresses in Glendale.
When you create a let's call it a verdant garden for white supremacy, you get all kinds of people coming to your community such as, as [Tara] indicated, the American Nazi Party which had a headquarters here in the sixties. Even preceding World War II, the Nazi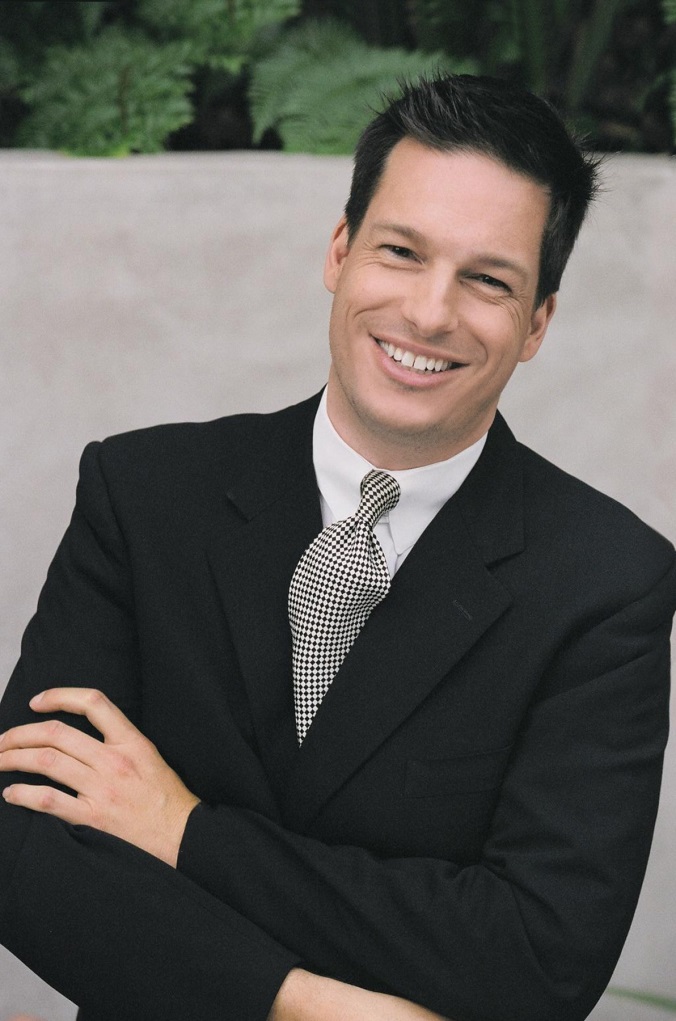 Gary Shaffer
party held rallies and literally had a summer camp just north of the city in what is now LA Crescenta Park and then was Hindenburg Park. It wasn't really until the American Nazi party tried to set up their headquarters here in the 1960s that they started getting some real resistance.
This is a provocative question about the research you've done: To what extent were urban planners complicit in the sundowning of Glendale?
Gary: I don't know. Certainly redlining was happening because that happened all over the country. In a sense, HUD was involved in that, or a forebearer to HUD. We went into the city archives and didn't see a lot of evidence of the city being openly complicit.
What is your perception of the prevalence of these practices and their legacy elsewhere throughout California?
Tara: I'm not originally from Glendale, but I became aware of this idea of a sundown town once I moved to Glendale. I think [I saw] the impact especially in some of our neighboring cities, Burbank and South Pasadena, who both recently passed sundown town resolutions after Glendale. I think people sometimes want to erase the past and erase the history of the community because they want it to be seen as, you know, not having that ugly past. For residents of color and people of color moving into the community, it makes us feel more isolated.
That's the effect of not acknowledging and apologizing for your history. It's a very important first step for making people of color feel welcome in your community. When that doesn't happen, people are walking around still feeling that sense that they had to get out of Glendale by 6:00 p.m. When I talk to other Black residents or people who are not from this community, and they say "I still don't feel comfortable driving through Glendale because I'm thinking that I'm going to be targeted or pulled over or profiled," I think those are the messages that are sent to people of color when you don't acknowledge your past and apologize for the harm.
Is that to say that you would encourage cities, be it through their urban planners or other mechanisms, to interrogate their histories and consider resolutions such as these?
Tara: Absolutely. I think sometimes people think, "Well, resolutions, they're just words on a paper, and it's not going to have any meaning." But it does have meaning. It sends a message that the community is not going to back away from its history. They're going to acknowledge it, but they're also going to find ways to move forward.
What I've noticed from the cities that have passed resolutions after Glendale did, their resolutions have even more teeth in them, more dedication of resources to communities and creating a welcoming environment than Glendale. It's exciting to see that there are other ways in which you can atone for the past -- things such as recruiting small Black businesses into our community. We're seeing that happen in South Pasadena and Burbank. It also is a way for the city to take responsibility and be a part of that of changing the culture and shifting the practices away from racism.
What is the role of the library going forward? How can its resources help stakeholders, including planners, understand and act on these issues?
Gary: Sometimes the evidence is right, but it can also tell a story. Once we did all this research, we weren't so certain it was resonating with people who pay attention to what's going on at city hall. We built an online archive that is still up in a gallery space at the central library and on www.reflectspace.org/reckoning, which is a pretty comprehensive archive.
And we're a library, so we've welcomed authors from across the country to come and give talks. I think that's part of what Tara had spoken about in the in the sundown town resolution. It talked about, you know, acknowledging that this happened, but it's also about making amends and atoning for the behavior. And these are ways that we have done that.
The city is also a member of GARE, which is the Government Alliance on Race and Equity. The libraries are doing all they can to create a welcoming environment for both our patrons/customers as well as for staff. We are launching a diversity residency program to recruit new librarians through individuals to come work at the library. Those are actions that you need to take. It's not enough to say, "I'm sorry." We need to actively engage in how we make reparations for this.
Aside from resolutions and discussions, how would you like Glendale to look, and what does inclusivity look like on the streets?
Tara: When I think about the people who are responsible for urban planning in Glendale, I think it's important that they understand the structural racial injustices that existed in their community. If cities were historically segregated, and urban planners begin to think about certain things like where they're going to put parks or green spaces, they need to take that past into consideration and make sure that they're being intentional about the planning and design of communities that have been most impacted by structural racism. You have to center that in your work.
Do you have a specific wish list, such as a type of a neighborhood or approach to planning, that you would consider more inclusive?
Tara: I think some people think that building more housing and making housing more affordable and accessible is the path. But you have to consider the holistic approach to the environment in which people live. It's not just enough to build more affordable housing if we still are embedded in structural inequalities. When thinking about institutional racism and urban planning, there have to be more discussions in cities around the structural inequities that exist.
If we're going to have conversations in different fields and different specialties, like urban planning, I think it's important to look internally at the who's at the table. I don't know much about the demographics of people who come into this work, but if there are few people of color or few people of low-income backgrounds, I think you have to address that. It's an opportunity to have the diversity of understanding different ideas that planners can have in our urban environments. In order for us to create safe and welcoming spaces for people of color, regardless of what field you're in, those people need to be at the table.
Conducted September 20, this interview has been condensed and edited for clarity.