After a solid decade of urban revitalization, marked in part by excitement over density, rediscovery of urban cores, and disparagement of sprawl, the COVID-19 pandemic, coupled with some key demographic and financial factors, may be sending California back to the 1950s.
Ever since cities locked down in order to reduce transmission of the coronavirus, debates have raged over the epidemiological implications of density and, less esoterically, over whether center cities remain can attractive when there's nothing to do. While many in the state do not have the means to pick and choose exactly where they want to live, the combination of remote work and pandemic ennui has prompted untold numbers of well-off urban Californians to retreat to suburbs and to exurban "Zoomtowns."
On Redfin's list of "hottest neighborhoods" for 2021, based on data such as ratio of sale price to list price, Nos. 1, 3, and 10 went to the California regions of Lake Tahoe, Big Bear, and Mountain House, respectively.
Moreover, according to a recent report by AdvisorSmith, some of the most dramatic increases in rental rates in the nation are in California. Rancho Cucamonga (up 13%) ranks third, Murrieta (11%) ranks eighth, and Chino Hills ranks ninth, with Temecula, Bakersfield, and Fresno also in the top 25. And yet some of the most dramatic reductions in rental rates also are in California. The Bay Area cities of San Francisco, Mountain View, and Sunnyvale rank 4-6, with declines of over 20% each. Eight other Bay Area cities fill out the other 19 spots.
In many instances, the two lists are two sides of the same coin.
"We are seeing an influx of poeple coming from the coastal counties," said Matt Burris, deputy city manager in Rancho Cucamonga. "There are people looking to get out of higher-density cities and apartments."
In the Bay Area, median home prices in several counties exceed $1.3 million. By contrast, median home prices in inland areas are affordable, even if they have risen recently. Median home price Sacramento County is around $420,000, up from $360,000 at the end of 2019. Prices in adjacent El Dorado County are even higher, at an average of $535,000, an 18% increase from the end of 2019.
"Those resort markets and, to a slightly lesser extent, the suburban markets — the Inland Empire, suburbs outside of Sacramento — have done disproportionately better than the state as a whole," said Jordan Levine, chief economist at the California Association of Realtors. "The pandemic has helped play...into those markets that had relatively more abundant housing supply and affordability."
Low mortgage rates have partially blunted (and led to) rising prices, and the difference between coastal and inland prices has led to a rapid reshuffling of households statewide. (Not to mention out-migration to states that many Californians perceive as less expensive.)
The relatively new community of Mountain House, about 50 miles due east of Oakland, exemplifies the embrace of suburbanism. Development began in 2003, but Mountain House's master plan is still only about half built-out, with steady growth over the past decade. Despite its distance from major employment centers Mountain House is nearly sold out at this point.
"We developed several tracts over the last couple of years. They are building as fast as they can, and they are selling, and prices are going up," said Nader Shareghi, Public Works Director for the Mountain House Community Services District. He estimated that 60% of new resident are coming from the Bay Area and 40% are coming from elsewhere in the Central Valley.
The current demand has prompted developers to build as quickly as they can, but it's unlikely that supply will catch up any time soon. Shareghi said that developers need to anticipate a certain number of sales before they invest in infrastructure and amenities for a new community. Prices, then, are likely to rise for the foreseeable future.
Rancho Cucamonga, a largely suburban city of 176,000 in the Inland Empire, is about a generation more mature than Mountain House and is, according to its current general plan, nearly built-out. Burris said demand for housing has surged, as has demand for industrial space to serve the logistics industry, which has expanded in response to the rise in pandemic-related e-commerce. He said that demand for retail and office space is essentially nonexistent.
Despite the demand, the city is unlikely to add a significant number of units in the near term. Burris said that much of the city's construction activity involves home improvements — such as additions of bedrooms, pools, and accessory dwelling units — consistent with resident's desire for creature comforts during the lockdown.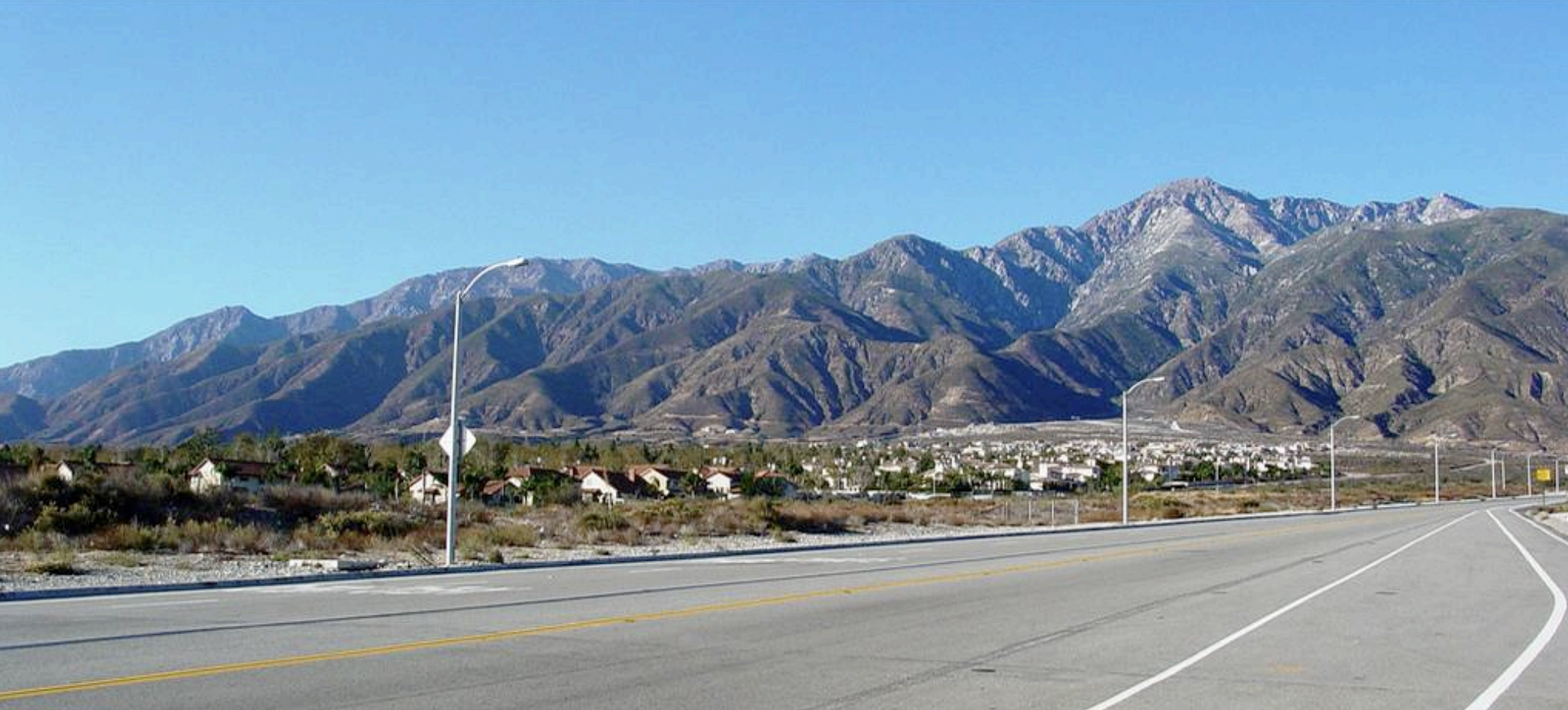 Rancho Cucamonga is a suburb an hour east of Los Angeles.
"A year ago, most of our building permit activity was around new construction, whether that be new nonresidential or new residential," said Burris. "With the onset of the pandemic, that changed pretty quickly. Most of our building permit activity is for home improvement projects, ADUs, new pools. It's pretty clear that people are stuck at home with disposable income."
The city is, though, updating its general plan and will likely take recent trends into account.
In particular, Burris said that city needs to be more sensitive to equity than ever before, now that prices for once-affordable homes are rising. The complication is that many potential sites for lower-cost housing are in industrial zones and, therefore, might exact an undue environmental toll on lower-income residents.
"Having attainable housing is an important community objective and it's clear to us that it's a really important part of equity," said Burris. "But, a lot of the opportunity for new development happens to be in industrial districts. There's some serious environmental justice and equity concerns with such an approach."
He also suggested that the city would consider flexible options for retail spaces, which the city wants to preserve in part to reap sales tax revenues. He also suggested that the demand for small office spaces might rise as residents outgrow their home offices.
"Some of our retail centers could be rezoned and repositioned to evolve into mixed-use space, so we could perhaps keep our retail base but find a way to artfully thread housing into them," said Burris.
Just east of Rancho Cucamonga, and a mile above it, the mountain resort town of Big Bear Lake is becoming less of a weekend getaway and more of a full-time community. Owners of second homes have been staying all week, and home sales have been robust.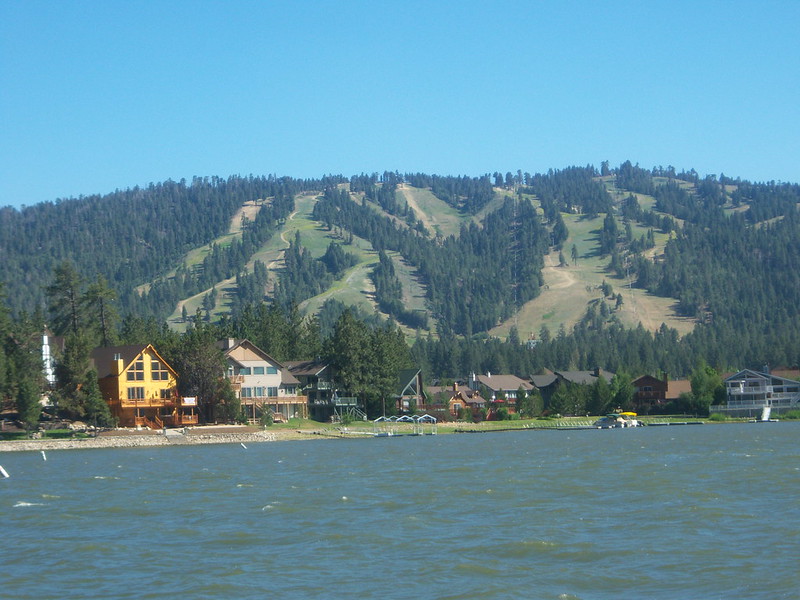 Homes sales have skyrocketed in the City of Big Bear Lake.
"When people started working from home, I think what happened is that a lot of people who had second homes up here actually started to utilize them more," said Susan O'Strander, Director of Planning & Inspections at the City of Big Bear Lake. "Instead of expecting Thursday night through Sunday to be more busy than usual, it's busy Sunday through Thursday. There's just more people on the mountain."
O'Strander said that more intensive use of second homes will likely cut into the city's stock of short-term rentals.
The Town of Truckee, just north of Lake Tahoe, has experienced the same, but on a larger scale. From January 2020 to October 2020, a record 550 homes in Truckee sold for over $1 million (in a city of just over 16,000). The previous 12-month record was in 2018, when 386 were sold.
"I do think we have a percentage of people coming here who do have that flexibility," said Denyelle Nishimori, Truckee's Community Development Director. "I think there are a lot of people from San Francisco who couldn't afford to buy there, and the housing in Truckee is affordable to them. I do think that's a new draw for us."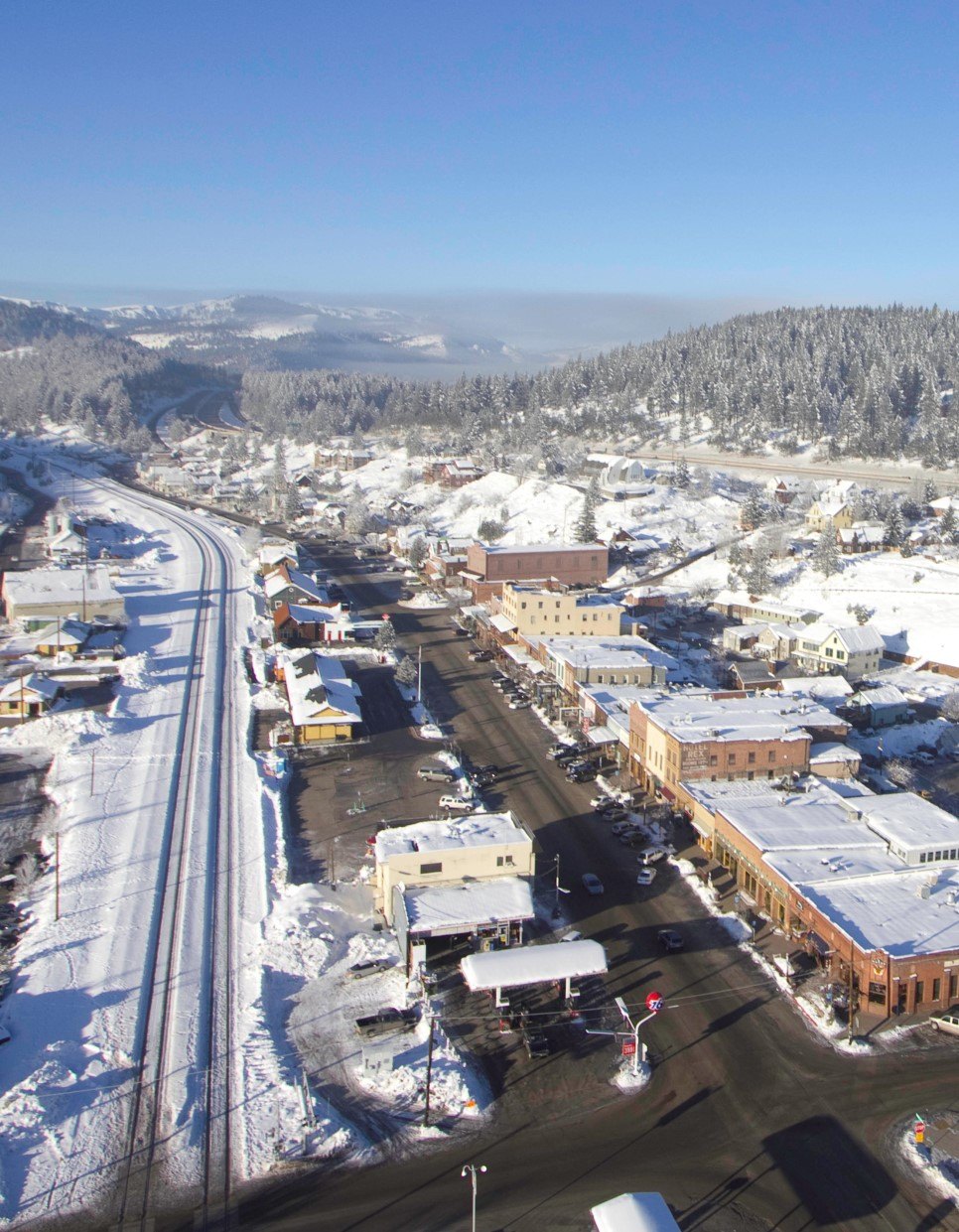 Truckee is a gateway to the Tahoe Basin.
Nishimori said that the city is already trying to encourage development of workforce housing. The City Council recently approved a grant program whereby homeowners receive $15,000 to build accessory dwelling units that are earmarked for relatively low-income renters. She said about 300 units of multifamily housing are in development as well.
Within the Tahoe Basin, the influx of new residents and newly full-time residents poses even more complicated housing challenges. New development in the basin is severely limited, so, while Bay Area executives can afford inflated prices, there are few opportunities to provide for low-income workers.
"We are in kind of a housing crisis up here, like many other resort destinations," said Jeff Cowen, public information officer at the Tahoe Regional Planning Association. "With the availability of disposable income within the three-hour drive of Tahoe, we've been seeing that the housing stock is going down and prices are going up."
This is a particular concern for TRPA, whose mission is, in part, to reduce emissions in the basin. The organization does not want workers to have to commute into the basin for jobs from places like Reno, Nev., or the Sacramento suburbs.
Cowen said that TRPA is investigating ways to prompt accessory dwelling units. He added, "the most proactive incentives for workforce housing coming forward are local plan amendments that make it easier to build mixed-use affordable housing and provide affordable housing projects more favorable parking strategies."
Whatever challenges resort communities face, Myers cautioned that the "Zoomtown" stereotype, in which digital nomads live in splendid isolation, is likely overblown. And the trend has been concentrated in a relatively small number of cities.
"It was true around New York City. They have a lot of eligible towns," said Dowell Myers, professor of Policy, Planning, and Demography at the USC Price School of Public Policy. "We don't have that many here in Southern California. Because of our desert, there's not a lot of destinations."
Wadded, "what represents significant growth on a percentage basis for a place like Big Bear or Tahoe….are small numbers of people relative to the population base of these urban employment centers."
The much larger question is whether, after younger Californians especially spent so many years living it up in cities center cities, this trend reflects short-term concerns about the virus or long-term preferences. If only the former is true, then newly expensive suburbs and Zoomtowns may be in for a crash whenever urban life returns to normal.
The latter is more likely the case.
"It hasn't started anything new," said Myers. "You can think of it as 'drive until you qualify,' extended now, with permission from employer" to work remotely.
Myers said that, as much as the virus has upended daily life for most Americans, it has not actually changed their aggregate housing preferences. A significant number of millennials, who have long been squeezed by California's high housing prices and are reaching the age at which their desire for space outweighs their desire for an "urban" lifestyle.
"It's a dovetailing of three trends: the pandemic and remote work, and also that of the pent-up housing demand that is bulging right now as peak millennial crosses age 30 and are thinking about buying a house," said Myers.
"The key on the market impact is to have everyone's behaviors synchronized, and you're getting this concentrated impact," added Myers. "The pandemic gets them all to jump…. it has impact on destinations and origins. Friends see each other jumping. It is prodding people to make a correction that they already had in the works."
Even so, demand for housing in center cities is far from dead. Cities such as Los Angeles and San Francisco still have housing shortages and relatively high rents, even if rents have dropped recently. That means that, even if the statewide distribution of housing development changes slightly, there's still even reason to build all types of housing throughout the state.
Levine noted that gains in nearby places like Mountain House and Rancho Cucamonga are mirrored by gains in places like far-away places like Arizona, Texas, and Idaho. If the state as a whole wants to stem its population loss, housing has to be part of the solution — even if his members momentarily benefit from high commissions.
"Those same forces that make the Inland Empire or outside Sacramento attractive are the same things that draw people to leave the state completely," said Levine. "They want homeownership. It's more incumbent on us now than ever to get serious about new construction, especially now that people have more options."
The state has already mandated that major urban areas plan for more housing through the Regional Housing Needs Allocation process. Those allocations have been predicated in part on meeting demand for housing in high-cost coastal areas an on reducing commuting distances between housing centers and job centers. A sustained trend of suburbanization, coupled with long-term remote work, could solve the commuting problem even as it upends regions' anticipated residential patterns.
"It could have an impact on RHNA," said Myers. "The hardest place to build housing is in the center, where you want the density. If all the demand goes to the edge, it might outweigh climate change considerations."
Even so, cautioned Myers, any long-term plans made under current circumstances may be misguided.
"The data are so crappy right now," said Myers. "We don't know for sure how much has happened. We don't want to make policy based on anecdotes and panic."
Contacts
Matt Burris, Deputy City Manager, City of Rancho Cucamonga, Matt.Burris@cityofrc.us
Jeff Cowen, Public Information Officer, Tahoe Regional Planning Association, jcowen@trpa.org
Jordan Levine, Vice President & Chief Economist, California Association of Realtors, jlevine@car.org
Dowell Myers, Professor of Policy, Planning, and Demography, USC Sol Price School of Public Policy, dowell@price.usc.edu
Denyelle N. Nishimori, Community Development Director, Town of Truckee, DNishimori@townoftruckee.com
Susan O'Strander, Director, Planning & Inspections, City of Big Bear Lake, sostrander@citybigbearlake.com
Nader Shareghi, Public Works Director, Mountain House Community Services District, nshareghi@sjgov.org
Image of Rancho Cucamonga courtesy of City of Rancho Cucamonga General Plan.
Image of Truckee courtesy of Town of Truckee.
Image of Big Bear Lake courtesy of Konrad Summers via Flickr.
---
---