Elected to the Los Angeles City Council in November, Nithya Raman ran on an explicitly urbanist platform. Her slogan: "Nithya for the city." Raman arrived at public service via urban planning. She earned her master's in urban planning from MIT and spend several years working her in native India,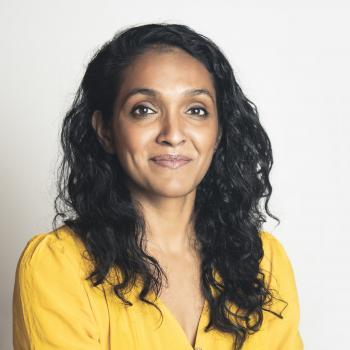 advocating for impoverished populations in Delhi and Chennai.
Raman's council district, District 4, spans both sides of the Hollywood Hills, including wealthy, homeowner-dominated neighborhoods like Larchmont Village and Sherman Oaks as well as denser, lower-income neighborhoods like Van Nuys and Hollywood. Raman's city council platform includes several planks related to progressive land use and attention to disadvantaged populations, including rent forgiveness, subsidized housing, and vastly increased services and housing options for unhoused people. Raman is the second urban planner to serve on the Los Angeles City Council and the first to serve since Ed Reyes was termed out in 2013.
CP&DR's Josh Stephens spoke with Raman on February 18.
Available on other platforms, including Spotify and Google Podcasts, here.